Things You Need to do Before Sending Your Precious car for a Long Distance Tow
Owning a vehicle provides a lot of conveniences. Traveling from one place to the other is easy because you need not to commute in a day to day basis. However, when your precious vehicle needs a long distance tow, there are certain things to keep in mind. There are plenty of stories about towing companies that failed to deliver vehicles and this can be a real nightmare for owners. Aside from the expenses for repair, it can be traumatic as well to experience an accident upon long distance tow. So to minimize accidents and potential damages, you have to remember these things before sending your precious car for a long distance tow.
First, know the towing company you call. It should have the license to operate and provide towing services for any kinds of vehicle. Some people neglect to check the credentials of the towing company because of the sense of urgency for availing their services. If you want to avoid lurking the wrong one, ask the receptionist for their license or services and determine whether they have a good reputation in the community.
Second, learn to listen from other people's advice. Most drivers know some at least one or two towing companies that are performing well in the market. These companies may have affordable services, great customer service or well known for their reliability, so try to gather information from your friends, colleagues or neighbors. Weigh the pros and cons of the towing companies you have known and choose which one is great over the other.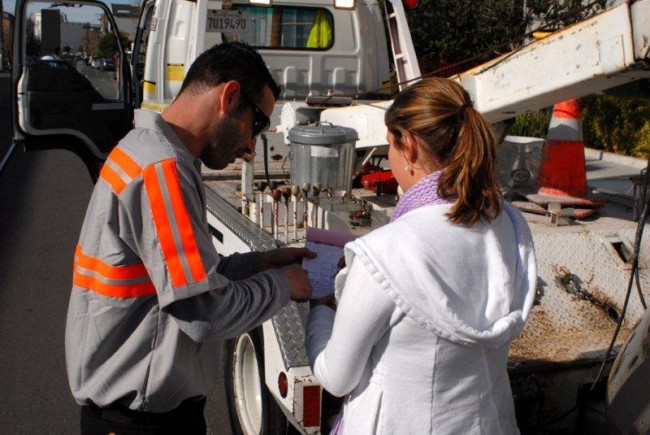 Third, always have the time to check the company's equipment, towing protocols and history. If your precious car needs to have a long distance tow, the company should be equipped with reliable tools and tow trucks. They should invest on their equipment so you can be assured that your vehicle is in safe hands. If you are a little in doubt with the company's protocol and towing history, better call another one. Trust your instincts because we never know that it might be right. Regret comes last that is why, you have to scrutinize the company first and foremost.
Fourth, determine if the company's towing technicians are also licensed. It is a necessity to check the people who will tow your car in a long distance. These individuals should have an insurance in case accidents are met along the way or damages occur upon towing. You have to be careful in choosing a towing company because there are some of them that escape when danger took place and they are required to pay the damages incurred.
Lastly, check your budget. Make sure that the company you are calling can meet your demands without compromising your financial capability. Some towing companies have hidden charges so it is better to ask feedbacks from other people or customers who have experienced a long distance tow. You can also read some reviews about the company to gauge whether it is worthwhile to avail their towing services or not.